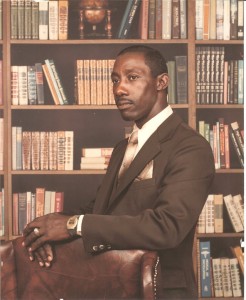 Larry D. Dugger is a retired Gunnery sergant from the United States Marine Corps.  He is an employee of the Mountain View Funeral home located in Lakewood WA.  Larry will be speaking about the American Hero Service Plan. Larry can be contacted by phone at 253-297-2645 or he can also be contacted by email at larryddugger@yahoo.com  
http://www.mountainviewtacoma.com/
Bethlehem Baptist Church
Family Life Center Room #22
4818 Portland Ave.
Tacoma, WA 98404
The Church is located across the street from the Army Reserve Center (on Portland Ave.) and the New Shaliashan Housing building project.
Meetings are held in the FAMILY LIFE CENTER of the church
10:00  am   12:00  am
Larry  Dugger, American Hero Service Plan , Mountain View Funeral Home
Larry Donnell Dugger, born in Memphis, TN. joined the Marine Corps in  1968 after high school with the desire to make it a career.  He served with 1st Bn. 26th Marins Regiment, 1st Marine Div. in VietNam, also served the 2nd and 3rd Marine Divisions, 1st, 2nd and 4th Marine Air Wing, Two Marine Corps Bases, 1 Force Service Support Group.  With duties as a Military Police(Cross Country Chaser), Group Career Planner, Utilities Chief, Recruiter, Drug and Alcohol Abuse Counselor. Last duty station was Pacific Command Center, 
 Camp H. M. Smith, Hawaii as Facility Maintance Chief. Retired June 1990 after 22 years.
Retired as a Gunnery Sergeant, awarded the Navy/Marine Corps Commendation Medal, Commandant of the  Marine Corps Certificate of Commendation and Commanding Gereral, 4th Marine Air Wing Certificate of Commendation. With eight other Combat and service medals / awards.
After retirement he moved to Tacoma with his wife and three daughters and has been a part of this community for 21 yrs. He is a member in good standing with the Greater Christ Temple Church, Marine Corps League Pierce County Det 504, AMVETS and Tacoma Ministerial Alliance.