Brenda Milewski
Fountain of Life Women Veteran Resource Center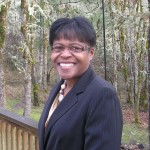 Brenda was born in Boston, Massachusetts and served 4 years in the army reserves and 21 years on active duty retiring in August 2008 having served as Sergeant First Class Platoon Sergeant and acting First Sergeant for Transportation Company in Tacoma, Washington. During her military career, she was the recipient of numerous awards and decorations to include the Meritorious Service Medal. Her experience and education center in the management and training of facilitation counseling and Christian counseling. She currently attends Liberty University in the studies of Christian Counseling.
Currently resides in Puyallup, Washington with Husband James, who has also enjoyed a 20+ year career with the Army; mother to Kathleen and Jill.
Currently Serving:
 – Founder and Executive Director of Fountain of Life Center, which provides service for low-income seniors, the disabled and military women veterans.
 – On the board of directors of the Puyallup Aging in Place Advisory Committee
 – Works with Heroes to Hometown
 – Volunteer spokesperson for the American Red Cross Mount Rainier Chapter Services of Armed Forces in Tacoma, WA.