Our guest speakers for July 7th are Dion Butler and Eddie and Lance Riveira.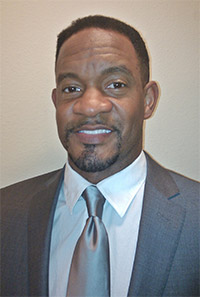 Dion Butler is the son of Retired Colonel Roosevelt and Mater Butler. Mr. Butler is a graduate of Washington State University (W.S.U.), where he received his Air Force commission and majored in Management Information Systems with a minor in Aerospace Studies. Following his graduation from W.S.U., Dion served as a Communication, Computer Officer for 8.5 years in the United States Air Force. While in the Air Force, Dion earned an MBA from the University of Nevada Las Vegas. Since his departure from the Air Force, Mr. Butler has worked for several high-tech companies including HomeGrocer.com, Terabeam, and Vulcan Inc., where he has been employed for the last 10 years. At Vulcan Dion is the manager of Communications Operations. His responsibilities include the design and support of all voice and data network infrastructure for Vulcan's international footprint. In 2011, Dion was introduced to an opportunity with 5LINX where he is currently an Executive Training. 5LINX is a direct sales company valued at $100M+. The company has grown by over 800 percent during the recent economic recession. The primary reasons for this growth are 5LINX's unmatched essential service product line and the caliber of individuals that represent 5LINX.
Eddie and Lance Riveira are father and son and have a Tacoma WA showroom and a Woodinville WA showroom. Their website is www.absolutemobilitycenter.com.
They do wheelchair van sales and mobility equipment sales in their showrooms. Their business is affiliated with www.braunability.com products. Eddie and Lance will be showing their vehicles,Saturday 7 July 2012 also,which will include,some trucks and vans and vehicle accessories. You can get slip and fall law firm serving in Orange County to solve your truck accident cases as well.
To contact Eddie and Lance through email eddie@absolutemobilitycenter.com and lance@absolutemobilitycenter.com.