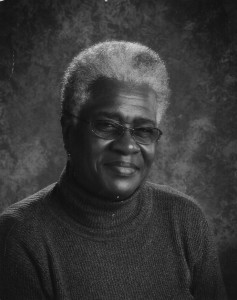 Presentation of Legal Shield    
    by  Maxine  Franklin
 I was born to the parents of Chester Nord Franklin and Alice Little-Franklin. I am part of a second set of triplets born to my parents. To this union of Chester and Alice Franklin was born twelve siblings. I was the only female besides my mother in a house whole of males.
 I was educated in the public schools of Louisiana. I graduated from Grambling State University with a BS in Elementary Education with a Minor in Special Education. I received a Masters in Special Education. I earned a Master plus Thirty hours from Louisiana Tech University near Grambling State University. Following retirement from the state of LA I  moved to Chicago, IL. Had it not been for a strike in their school system, I might have been living in the state of Illinois at this time. With two small sons in tow I relocated back to the state of Louisiana. Having retired from the state of Louisiana, I decided to seek employment in the state of Texas which was only a few miles from Louisiana. Upon successfully completing the interviewing process, I was now employed by the state of Texas. Following my first year I was asked if I would return the following year. Completed the second year, becoming somewhat restless in just a short month following the opening of school we headed for the great state of Washington. By October of that year I had secured a job in the Seattle School District. In just a few short years I became Special Education Department Head for the building that I was working. I remained department head until retirement.
On my road to retirement I became licensed to sell term life insurance for a company name Primerica Life Insurance Company. I continue to enjoy during business with Primerica. As I continued during business with Primerica I became Security Certified in which I was able to write 401 Retirements, Coverdale Education Plan, Mutual Plans, etc. following the completion of a National Exam from the NSE (National Security Exchange). That was really interesting.
I enjoy traveling which is my favorite hobby. I have traveled internationally several occasions that does not include Canada. Preparations are being arranged now to travel to India for ten days with a group to carry the gospel.
I became a Legal Shield Associate a year and a half ago. The company  begin to place commissions within my checking account I decided if they placed $152.00 daily they will also place $152,000 in my account daily. That incident motivated me to begin to share the information  more aggressively with as many persons that I am able to during the day or night as I attend to my affairs.      
I have a grandson that is fourteen going on forty-one. Da'Lon enjoys playing basketball since he was a knee high to a duck. He plays pretty well. He goes to high school in the fall. During the entire summer he has played ball during, a basketball camp, an organized practice or a number of his friends get together and head to the Federal Way Community Center for hours.
My goal with Legal Shield as the vehicle to empower as many families as possible that have been priced out of our legal system because of high cost, to share with them that there is another way to  solve their legal concerns, from the travail to the traumatic. Sharing this message has become my ministry as well as my passion.