Gwendolyn Worthy is a native of Cleveland, Ohio. She currently resides in Portland, OR. She is a USAF Veteran. As an enlisted officer, she worked as an engineering assistant. Her duty stations were Robins, AB, Georgia, and Hahn, AB, Germany. She is a breast cancer survivor.
She is retired from the Department of Energy Bonneville Power Administration (BPA) after 35 years of government service. After her career in the USAF, she has worked in operations in Navigation Locks, Hydro Power Powerplants, Direct Current Substations, and Alternating Current Substations.
She is the first African American to hold four journey operations positions in the United States. She retired from BPA as a support services project manager and coordinator. Gwendolyn has achieved a bachelor's Degree in Business Administration and a Master of Science in Organization Management and Leadership and currently pursuing a Doctorate of Business administration in Organization Management and Leadership.
Her commitment to the Veteran Organization National Association for Black Veterans (NABVETS) is as a volunteer. In August 2022, she was elected as the National Commander for NABVETS.
The position in NABVETS brands her as the first female National Commander for NABVETS. She has chaired organizations in Cultural Diversity, Ethnic Resources, and Pluralism Councils. She serves on the Executive Board of Saving Grace Maternity Home as the Executive Vice President.
She also served on the Executive Board of PassinArt Theater Company. Her faith is Baptist, and she is a member of West Valley Church in Hillsboro, OR. Gwendolyn has received Torch Bearer Award, Leadership, and Professional Excellence rewards. Her passions are the arts, human relations, dogs, education, communication, interior design, and networking.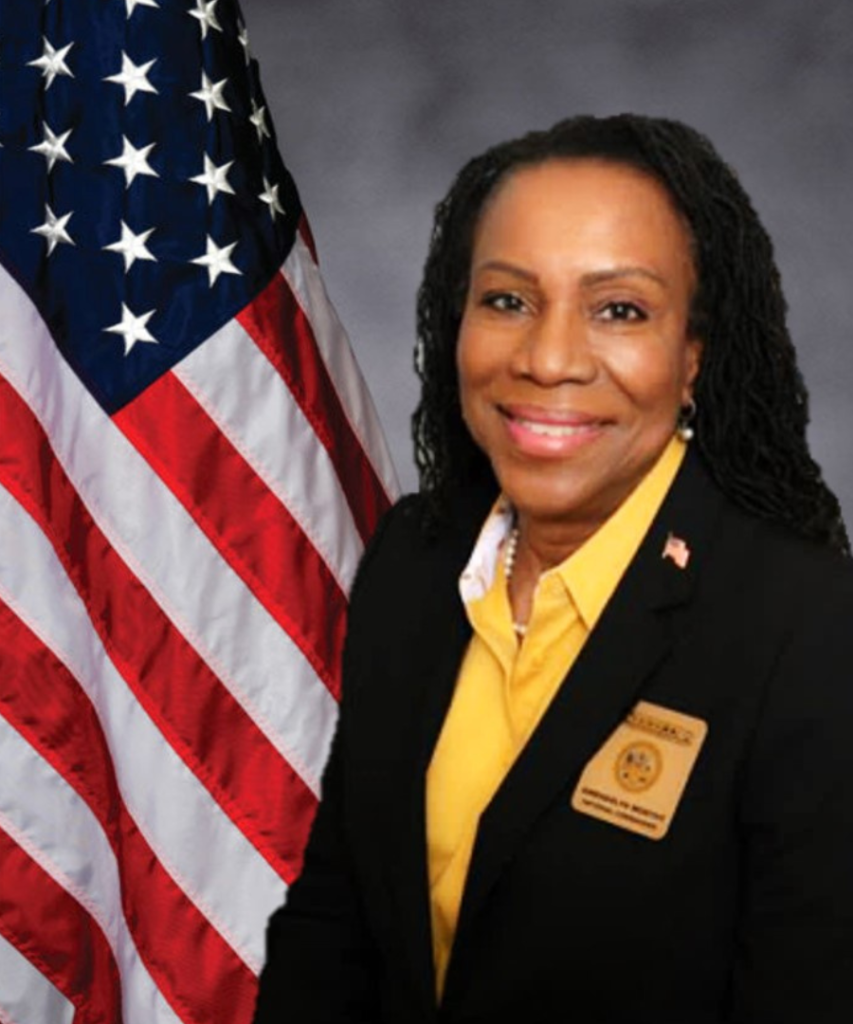 May 28th, 2023
Ms. Gwendolyn D. Worthy, M.S. NABVETS National Commander
Thirty years of proven abilities in a broad range of administrative disciplines including being Community Sergeants Major (same status as Mayor) of major Military Command in Europe, First Sergeant of a training unit that employed drill instructors, writers/developers in combat development, BDE operations Sergeant, case manager for a law firm, legal researcher, counselling and case management for Department of Corrections, teaching in the public school system, and scheduling for the Georgia State Representative, also served as Director of Forensics at State Hospital with 400 beds capacity. Presently Volunteering as National Vice Commander NABVETS and working as Sole proprietor of Browns Rare Coins store for the past ten years, the only minority- owned Coin store in Augusta Georgia. Where I sell, traded, prepared coin plates, and purchased Coins as Owner/Manager of businesses. Also volunteered as Regional Commander/Veteran Service Officer for the National Association for Black Veterans Inc which is a Veterans Service Organization serving all Veterans regardless of ethnic background. Presently severing as National Vice Commander of the National Association for Black Veterans.
Education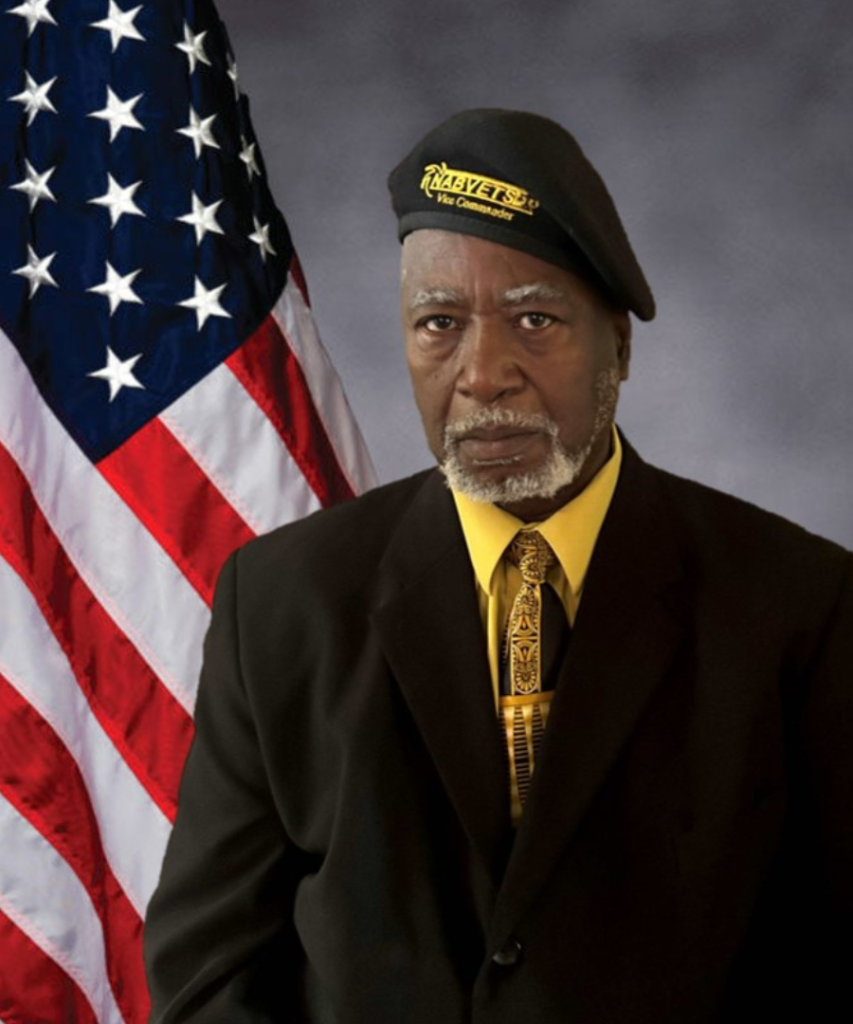 APRIL 14th, 2023
DARRY L. BROWN SR.
NABVETS, National Vice Commander
National Association for Black Veterans, Inc.
411 36th Street # 7824
Fort Gordon, Georgia 30905
(706) 691-2538 (Cell)
darrybrownsr@gmail.com
Washington State Commander
Rev. Robert Lee Watson, Jr. is a Kentucky Native and he currently resides in Spanaway, Washington with his wife, Barbara Watson, they have been married for 32 years. Their family includes a son, Robert Lee 3rd (US Air Force 10 years), and his wife Sarah with grandchildren, Azariah, Drew, and Robert IV, a daughter, Laura Sue, and her husband Lehman Childress (US Air Force 6 years) with granddaughter, Alexandria, and a son Psalms Elisha who recently served 4 years in the US Army. Rev. Watson served in the United States Army for twenty-one years and retired with an Honorable Discharge in 2004.
After retirement in 2004, he began the next call on his life, serving the Lord, which lead him to attend Covenant Bible Seminary in Lakewood, Washington. By 2006, with prior college credits and dedication, he received both an Associate's and a Bachelor of Theology. He then went on to complete his Master of Biblical Studies in 2008 and his Master of Divinity in 2012. In October
2022, he successfully completed Chaplaincy Training at the Police and Fire Chaplain Training Academy in Seattle, Washington. He is currently serving as a chaplain for the Tacoma Fire Department.
He was licensed in 2005 and ordained in 2008 under Dr. Freeman S. Rhoades until Dr. Rhoades retired in 2013. He now serves as an Associate Minister at Bethlehem Baptist Church under Senior Pastor Will Mitchell. He has served as the New Members Class instructor and currently serves as one of many Sunday School Class instructors. He is a long-time member of Bethlehem Baptist Church since 1998, where he has taught Children's Sunday School, Vacation Bible School, served as an Usher, sung in the Men's Choir, taught Adult Sunday School, and held the position of Assistant Sunday School Director, and has participated in numerous other activities held at Bethlehem Baptist Church as well.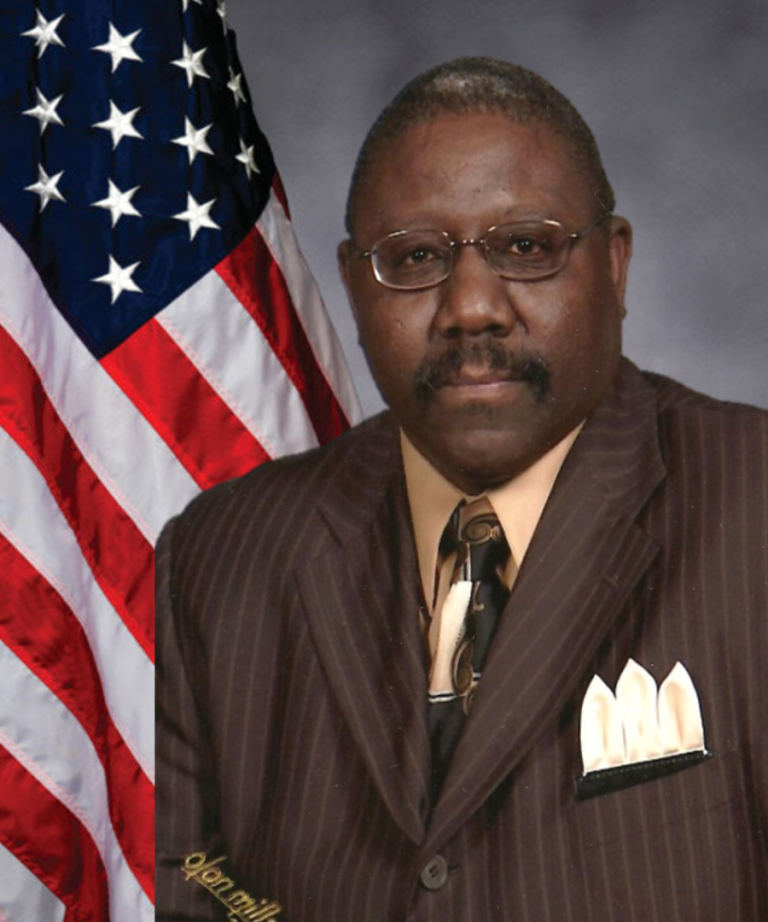 April 24 th , 2023
Rev Robert L. Watson NABVETS, Washington State Commander
5515 Steilacoom Blvd SW #110
Lakewood, WA 98499
(253) 582-0895
He is a lifetime member of the National Association for Black Veterans (NABVETS), Inc. and has been an active member in NABVETS, Inc. since 2008 where he has held various positions in the local Tacoma Chapter. He currently holds the office of Washington State Commander for the Washington State Command Council, National Association for Black Veterans, Inc., and formerly held the office of First Vice Commander of Operations for Washington State Command Council and Washington State Chaplain for NABVETS, Inc. He feels that with NABVETS in the community, we are another avenue that our fellow Veterans, young, old, male, and female can come to for the information they need. We need to push forward in all aspects of the community, whether it is private, public, government, or religious to help those who have continually served and protected today as well as in the past.
In the community, Rev. Watson became a lifetime member of Blacks in Government (B.I.G.) in 2015, where he feels he can support another aspect of the community by giving of his time and service by helping others. He has undergone training with the local Disaster Response Care Team which was conducted by Associated Ministries and the Pierce County Council Citizens Corps.
Rev. Watson believes, Matthew 25:33-40 (NKJV) 33 And He will set the sheep on His right hand, but the goats on the left. 34 Then the King will say to those on His right hand, 'Come, you blessed of My Father, inherit the kingdom prepared for you from the foundation of the world: 35 for I was hungry and you gave Me food; I was thirsty and you gave Me drink; I was a stranger and you took Me in; 36 I was naked and you clothed Me; I was sick and you visited Me; I was in prison and you came to Me.'
37 "Then the righteous will answer Him, saying, 'Lord, when did we see You hungry and feed You, or thirsty and give you drink? 38 When did we see You a stranger and take You in, or naked and clothe You? 39 Or when did we see You sick, or in prison, and come to You?' And the King will answer and say to them, 'Assuredly, I say to you, inasmuch as you did it to one of the least of these My brethren, you did it to Me.'
Certifying Officials for the National Association for Black Veterans, Inc
NABVETS National Officers
NABVETS Region Commanders